Looping together the long yarns, the fine threads, a story is woven full of fluid colors and clashing hues. Not every stitch is right, and sometimes the pattern is lost, but without the time and effort, the cloth would never be woven.
A stumble. A fall. A missed stitch. Without them, one wouldn't know how smooth the path can be, how right the pattern can loop.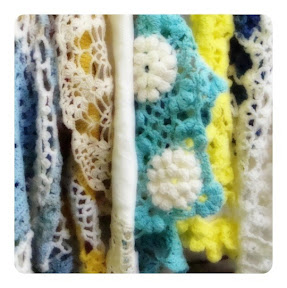 A woman, years ago, looming a lasting thing for the pleasure of making something. Without the first stitch, the blanket would never be knitted. The path never traveled. The hues never mixed.